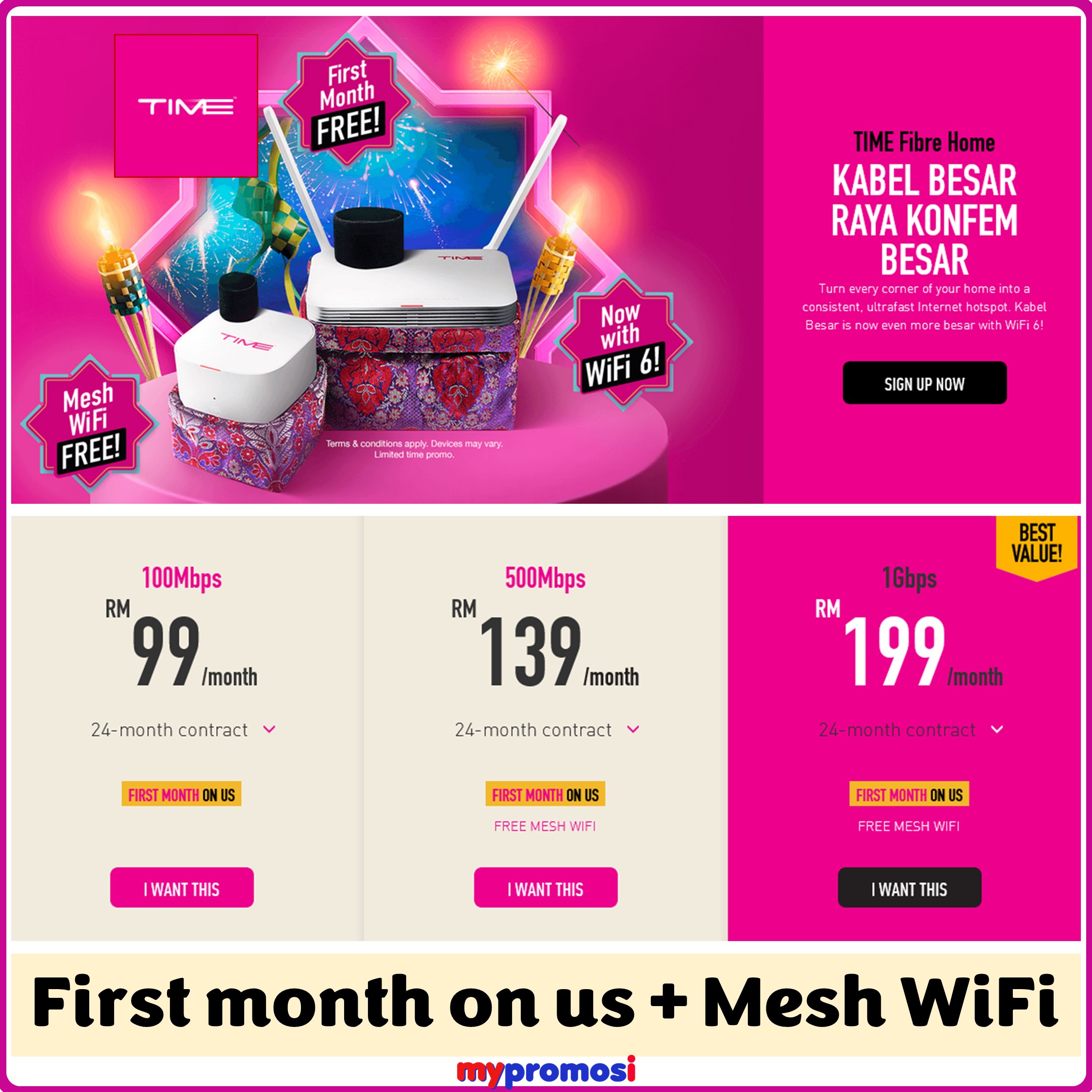 Promosi Pendaftaran TIME Internet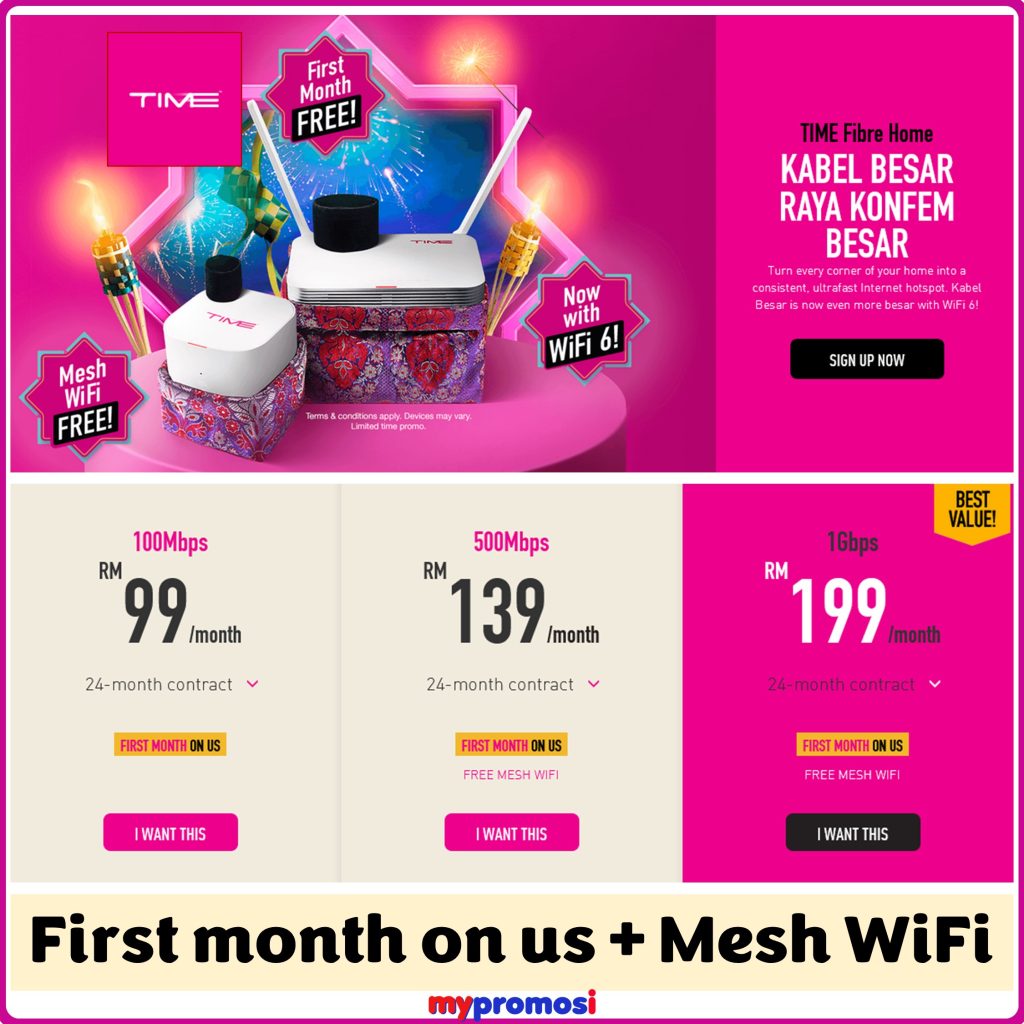 Promosi Pendaftaran TIME Internet kembali lagi! Daftar hari ini dan bulan pertama adalah percuma. Sign up dengan kelajuan 500Mbps atau 1Gbps, dan anda akan menerima Mesh WiFi secara percuma! Kini tiada lagi 'dead zone' !

Promosi Pendaftaran TIME Internet
Tukar ke TIME Kabel Besar for connection speedy and steady with no cuti-cuti.
Siap dengan WiFi 6, nikmati internet 100% Fiber, 1000% Kabel Besar.
Kelajuan – Internet paling laju sehingga 1Gbps
Kestabilan – Internet paling consistent di Malaysia rated oleh Ookla
Servis – 24/7 gigih berkhidmat untuk rakyat
Nilai Hebat – Internet paling berbaloi
With Kabel Besar, you'll never have to worry about what is happening with TIME's ultrafast speed and stable connectivity.
You'll have no problem going into hyperdrive with all your web browsing, music streaming, gaming, and more.
Ready for real speed? Sign up for Kabel Besar at: https://mypromosi.my/daftar/timeinternet