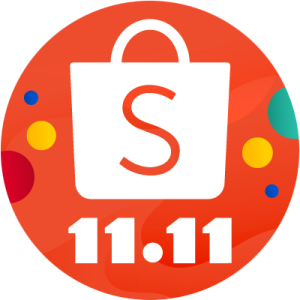 Shopee 11.11 x EXCLUSIVE brand offers voucher codes for you to claim and use on 11.11 sale. Copy voucher code and save them via this link: https://shp.ee/mc9q6xf

Shopee 11.11 x Brands Exclusive Vouchers
Copy and Paste the code
Claim all the vouchers, go to store, add to cart your items and check out at midnight!
Daftar Raiz Invest hari ini menggunakan pautan kami atau PUYCHH sebagai kod rujukan anda dan peroleh RM20 apabila anda melengkapkan pendaftaran dengan kod rujukan atau pautan kami.
Kod rujukan : PUYCHH
Gunakan pautan ini dan kod rujukan/promo akan diisi secara automatik untuk anda: https://mypromosi.my/daftar/raiz
Promosi Shopee dan Lazada untuk ANDA.
Yang suka makan dried mango, mesti cuba yang ni. Memang popular satu dunia! Ada dua jenis, 7D atau Cebu. Min biasa beli dua dua sekali, then compare rasa. Macam sama tapi tak sama, masam manis, SEDAP!

Boleh beli kat sini: https://shope.ee/503NOi0y4Y
7D Philippines Dried Mango, Cebu Mango Dried